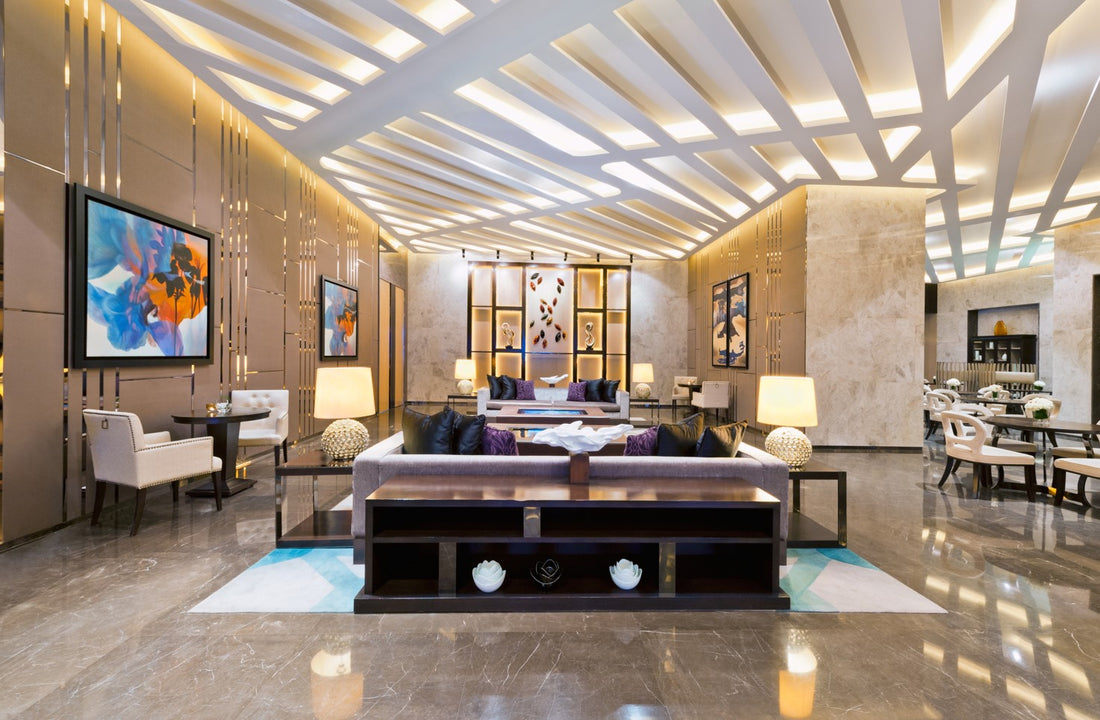 How To Hang Your Canvas Prints The Right Way
Bring your walls to life with beautiful
canvas prints
! But first, you have to hang it up. While most people think of picture frames when they hear "wall art," canvas prints are becoming increasingly popular as stylish wall décor. Not only do they look stunning, but hanging your own canvas prints is surprisingly easy — and fun too! In this blog post, we'll walk you through the simple steps of how to hang your canvas prints so that it looks great and stays put. So grab your hammer and nails, and let's get started! 
Whether it's a stunning landscape, abstract art or something else entirely that gives you joy, hanging a beautiful canvas print is an easy but impactful way to spruce up any room. To get started, all that's needed is patience, some essential tools, and the willingness to follow these simple steps for how to hang your canvas prints correctly. Let's begin by measuring the center of the Canvas – this will be where we start placing our line!
Hanging Canvas Prints5 Steps Guide
1. Find a print that you love
2. Choose the right frame and mat for your print
3. Measure the wall where you want to hang your print
4. Use a level to make sure the print is hung straight
5. Hammer in nails to hang your print

1. Find Photo Canvas Prints that you love
Choosing your favorite photo is always tough, but the best solution I've come up with is canvas prints. Not only does it look great on the wall, but how fun and satisfying is it to hang up something you love yourself? With how easy it is to order one online and how cooperative canvases are when it comes to being hung on the wall (I learned how to use simple tools like measuring tape, screws, and level for example), everyone can transform their space into a place with a bit more of their own personality. Plus, how grand do all those colours look on your walls? It's just lovely!
2. Choose the Right Frame for your Canvas Prints
Choosing the right frame for your canvas prints can seem like a daunting task, but it doesn't have to be! If you've been blessed with some wall art, take time to consider how you would like to present it and how it could be best showcased in your home. Canvas prints are often hung without a frame and create an effortless yet modern look. On the other hand, if you want your piece to stand out from the wall, opt for a big frame and significant mat board that really highlights its beauty! 
3. Measure the wall where you want to Hang your Canvas Prints
When it comes to how to hang your canvas prints, measuring the wall is essential! Taking measurements is easy, and can be done using a conventional tape measure with marked inches. Make sure to check twice and ensure that your measurements are accurate before you begin marking the wall in preparation for hanging your masterpiece. You'd hate for something to go awry during this process because of an incorrectly measured wall space! Make sure you add a few extra inches of slack when taking measurements; it's better to have too much material than not enough when finding the perfect spot for your canvas.
4. Use a Level to make sure your Canvas Prints are Hung Straight
Hanging any artwork on the wall can be intimidating, but following a few simple steps can make all the difference. The best tool to utilize is a level to hang canvas prints straight and level. This small tool is designed to help inform you how exactly how strait your artwork will be when it's hung. All you have to do is place the bubble level atop your wall-mounted canvas and it'll tell you how close your picture is to perfect. Once you have it right where you want it, simply tighten the screws that keep the wall hangers secure and enjoy your handiwork!
5. Hammer in Nails to Hang your Canvas Prints
If you're looking to hang canvas prints, it's always helpful to have a hammer on hand. Build up your confidence and swing away! Hanging prints requires little effort but can make such an impactful statement; a few concentrated hammer blows will have your masterpiece up and ready for adoration in no time. As long as the measurements are accurate, you'll be able to pinpoint where each nail should go with little trouble. Pick out the perfect spot for your canvas, grab your hammer and you're all good to go!
Summary
Now that you selected your canvas prints and what size to choose, it's time to finally put it up on your walls! Hanging a canvas print is easy as pie, and with our helpful tips, you'll be able to do it like a pro in no time. Don't forget—measure twice, drill once! Once your beautiful new artwork is up on display, sit back and enjoy the compliments from all your guests.